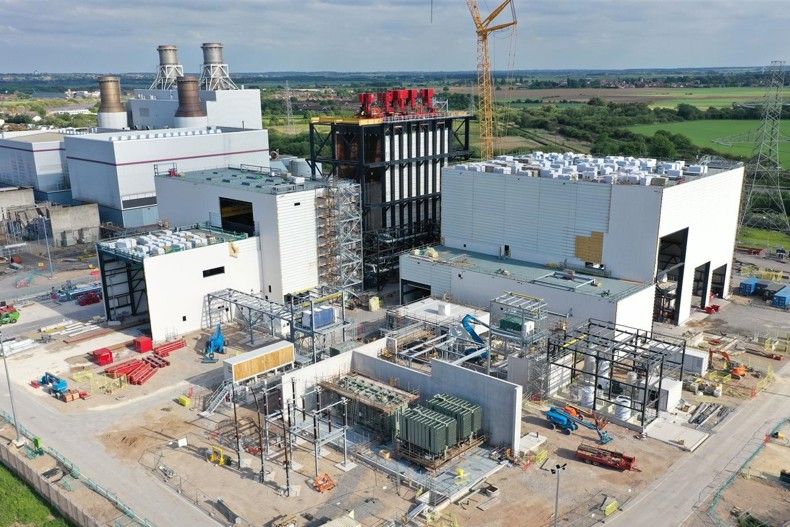 Keadby 2 is a new 893MW gas-fired power station in North Lincolnshire currently being constructed by our EPC contractor Siemens Energy. The project is adjacent to our operational Keadby 1 Power Station.
SSE Thermal has partnered with Siemens Energy to introduce first-of-a-kind, high-efficiency gas-fired generation technology to the UK. When completed, Keadby 2 is expected to become the cleanest and most-efficient gas-fired power station in Europe.
The station will also be capable of being upgraded to further decarbonise its generation through carbon capture or hydrogen technology, as routes to market develop.
In March 2020, through the UK's Capacity Auction process, the station secured a 15-year capacity agreement at a de-rated capacity of 803.7MW.
Powering Progress

Our 'Powering Progress' report, produced with Siemens Energy, examines the socio-economic impacts of Keadby 2 at a local, regional and national level, based on analysis from BiGGAR Economics. In total, the power station is expected to contribute over £1bn to the UK economy over its lifetime. The report includes a number of key case studies, showcasing how local businesses have benefited from the project, as well as the team's support for local charities and community organisations.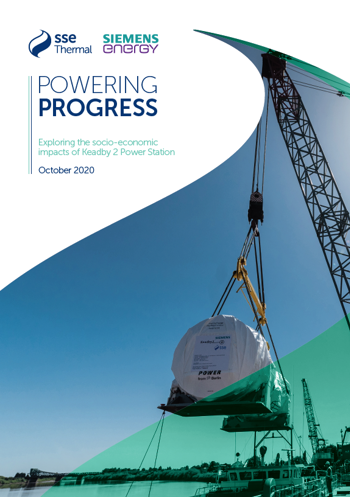 Contact us
Jade Fernandez
Stakeholder Manager
+44 7584 313526