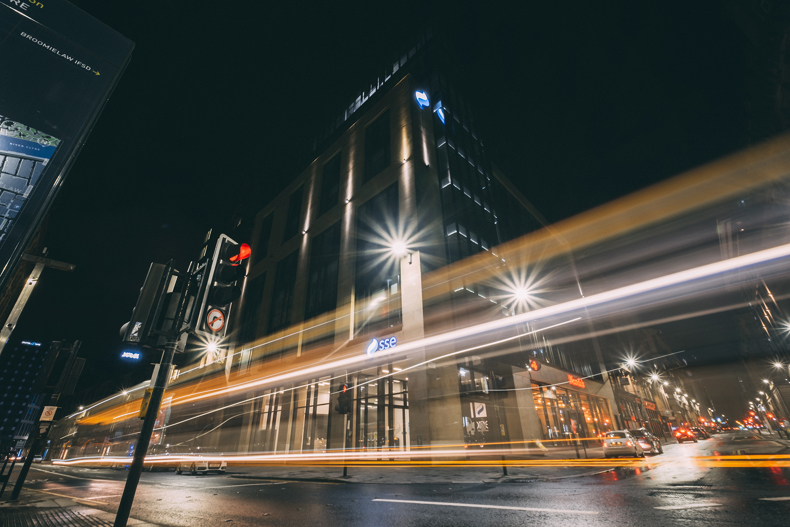 SSE plc plans to invest around £2bn largely in low carbon power projects this year and is weighing up further investments as the UK prepares to host COP26. The company has created more than 1,000 jobs during the pandemic and expects to build on this number in 2021-22.
Headlines from the Group's full-year results for 2020/21, published today, included an increase in adjusted operating profit of 1% to 1,506.5m despite a coronavirus impact of an estimated £170m.
One-off disposals of non-core businesses aimed at sharpening its strategic focus on net zero emissions led to a reported operating profit increase of 185% to £2,743.5m whilst adjusted earnings per share increased 5% to 87.5p, within the expected 85p – 90p range.
SSE Thermal, which comprises the company's Thermal Generation and Gas Storage businesses, made a total adjusted operating profit of £154.8m. Its generation fleet delivered significant value to the system and responded to the market during periods of high demand and low wind, demonstrating the importance of flexible, dispatchable generation in ensuring a resilient power sector in the transition to net zero.
However, SSE Thermal is in no doubt about the need to decarbonise its fleet and repurpose it for a net zero world. In 2020/21, the carbon intensity of the electricity generated by its thermal plant reached its lowest level since records began, marking further progress on SSE's key science-based targets for carbon reduction. SSE Thermal is currently working with Equinor to develop plans for carbon capture and storage in the Humber and Peterhead as well as potentially the world's first major hydrogen-fired power station.
Alistair Phillips-Davies, SSE Chief Executive, said: "The UK is leading the world in the decarbonisation agenda and SSE is powering that change - we want to keep the momentum up and ensure the economic recovery helps tackle the climate emergency too.
"This is a pivotal year for the planet in our fight against climate change and as a Principal Partner of COP26, we are supporting the UK Government's efforts to drive more urgent and ambitious climate action.
"At the same time we are focused on ensuring equitable social outcomes from the net zero transition; and through our investment programme we are building projects that will not only help tackle climate change but will create green jobs and revitalise communities along the way."
"We are a business with solutions to support decarbonisation across the economy, options to create value and when combined with our operational expertise we are in a strong place to deliver towards the net zero challenge."
Click here to read SSE's full-year results statement in full.