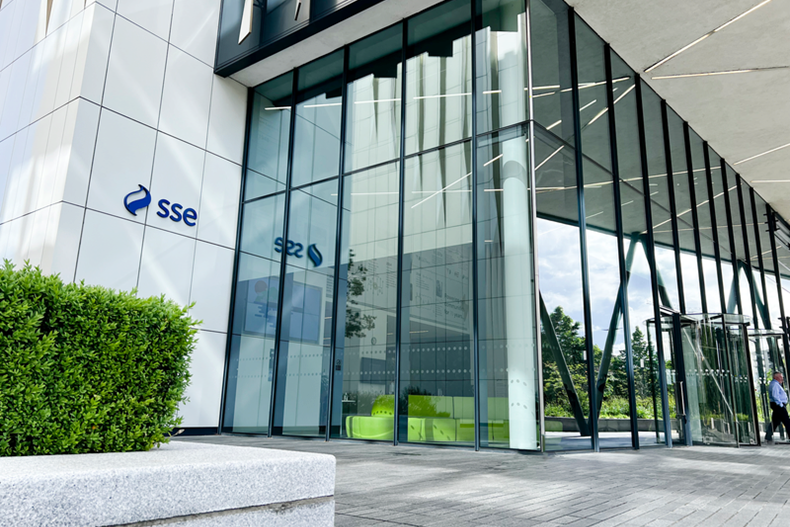 SSE plc has said its investment in Great Britain's electricity infrastructure system could total in excess of £24bn this decade, as part of its Net Zero Acceleration Programme, providing a huge boost to the UK's clean energy ambitions.
Assuming a continued supportive policy environment, the Group's current investment plans will see it investing significantly more than it makes in profits over the next few years in order to realise its growth opportunities and accelerate the transition to net zero. This will include investing in low-carbon flexible generation such as carbon capture and storage.
Headlines from the Group's full-year results for 2021/22, published today, included adjusted operating profit of £1.5bn, up 15% year-on-year as lower Renewables output due to unfavourable weather was offset by a stronger performance from the Company's flexible generation assets including hydro and gas-fired power stations, which provided a critical role maintaining security of supply. This enabled the company to deliver adjusted earnings per share of 95.4p, within its 92p – 97p pre-close guidance range.
SSE Thermal, which comprises the company's Thermal Generation and Gas Storage businesses, made a total adjusted operating profit of £337m. The flexible generation fleet across the UK and Ireland continued to play a vital role in the energy system, providing back-up during periods of high demand and low wind.
In addition to the above, the 2021/22 financial year also saw SSE Thermal continue to collaborate with Equinor on ground-breaking carbon capture and storage projects at Keadby and Peterhead, and further develop plans for what could be the world's first hydrogen-fired power station at Keadby, as well as a hydrogen storage facility at Aldbrough in the North East.
Alistair Phillips-Davies, Chief Executive of SSE, said: "We've already achieved a lot, but we're only just getting started. Against the backdrop of a global gas crisis, we are investing far more than we are making in profit to deliver clean homegrown energy that will bolster security, cut emissions and make energy more affordable over the long term – with plans to invest more than £24bn in Britain alone by 2030 to help deliver Government's ambitious targets.
"These results demonstrate the strength of our strategy and highly complementary business mix, the passion and commitment of our people, and our ability to deliver for all our stakeholders as we create thousands of jobs and contribute billions to GDP."