Back to overview
SSE Thermal and Equinor complete Triton Power acquisition
01 Sep 2022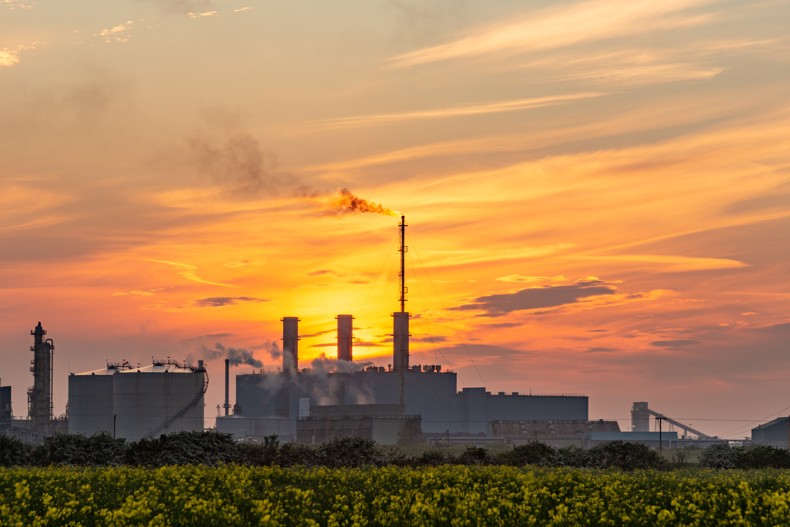 The joint acquisition of Triton Power by SSE Thermal and Equinor from Energy Capital Partners officially completed today.
The £341m transaction was agreed in June and has since gone through the required UK National Security Filing and EU Merger Control processes.
Triton Power operates the 1.2GW Saltend Power Station in the Humber along with two smaller plants, Indian Queens Power Station in Cornwall, a 140MW OCGT in Cornwall, and Deeside Power Station in north Wales, a decommissioned CCGT in north Wales which provides carbon-free inertia to the system.
The acquisition will strengthen the existing collaboration between SSE Thermal and Equinor and will support the long-term decarbonisation of the UK's power system and contribute to security of supply and grid stability.
There is significant decarbonisation potential at the Triton sites, with Saltend Power Station a potential primary offtaker to Equinor's H2H Saltend hydrogen production project, which recently moved to the next stage of the UK Government's Cluster Sequencing Process.
SSE Thermal and Equinor will jointly own and operate Triton Power and focus on using the Triton Power portfolio as a platform to develop more low-carbon projects to support the transition to net zero, building on the decarbonisation work already carried out by Triton.
Initial steps to decarbonise Saltend Power Station are underway, targeting partial abatement by 2027 through blending up to 30% of low-carbon hydrogen. In addition, carbon capture provides an additional valuable option for the site. SSE Thermal and Equinor will continue to work towards 100% abatement.
This acquisition forms part of SSE's Net Zero Acceleration Programme (NZAP), which sets out plans to invest £12.5bn in the UK's electricity infrastructure by 2026. The acquisition is also wholly aligned to SSE's net zero pathway, reflecting the Group's wider ambition to invest in projects with a low-carbon focus, and bolsters its options to deliver the more than 3GW of low-carbon flexible thermal and distributed generation targeted for FY31. SSE's NZAP targets and EPS guidance remain unchanged following this acquisition.
"We are playing a leading role in the decarbonisation of the UK's power system, and the acquisition of Triton Power will allow us, together with Equinor, to go even further. With the deal now completed, we look forward to working with Triton Power to explore decarbonisation opportunities at Saltend Power Station and at the other assets, all the while ensuring the plants continue to play their part in supplying the flexible energy needed to back up renewables."

Catherine Raw, Managing Director of SSE Thermal
Helge Haugane, Senior Vice President of Gas and Power at Equinor, said: "Equinor is a long-term energy partner with the UK, and this includes providing electricity from offshore wind and to provide flexible power generation that can support intermittent renewables. We also work together with partners, customers and the UK Government to help decarbonise industries and power generation with carbon capture and storage (CCS) and new hydrogen value chains. Triton Power provides flexibility and services that are vital to the power system, and we look forward to developing its assets further together with SSE Thermal and our new colleagues in Triton Power."
Scott Keen, Chief Commercial Officer at Triton Power, said: "Completion of the transaction marks the end of a highly successful period for Triton Power under the ownership of Energy Capital Partners and the start of an exciting new chapter with SSE Thermal and Equinor. Under the guidance of these two organisations we sustain job security for our employees while continuing to grow the business and contribute to net zero goals through decarbonising our existing power generation assets and further investments in to Grid stability services which facilitate the expansion of renewable wind and solar PV in the GB generation mix."