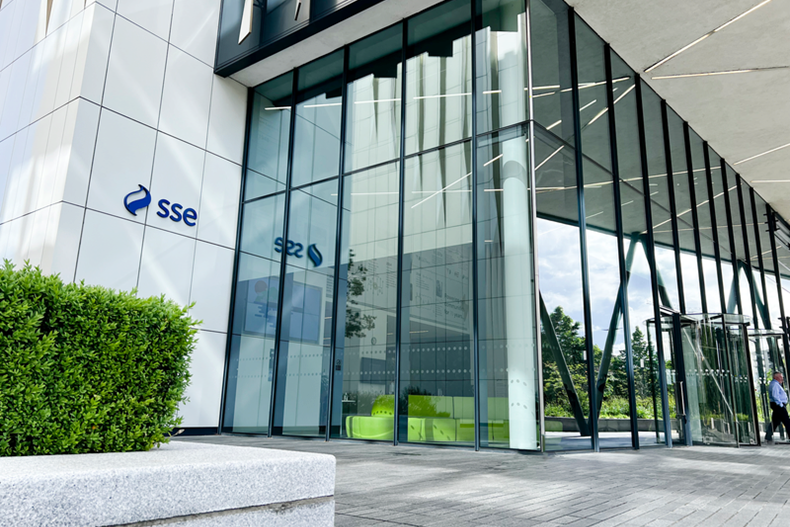 SSE plc invested almost four times as much as it made in profits in the first half of its financial year, according to its interim results published today.
The Group, which is one of the leading generators of renewable energy and one of the largest operators of electricity networks in Great Britain, invested a record £1.7bn (2021: £1bn) compared to adjusted profit after tax of £489m (2021: £162m) in the six months ending 30 September 2022. SSE continues to expect adjusted earnings per share for the full year of at least 120p – unchanged from May - with capital expenditure for the full year expected to be in excess of a record £2.5bn, including acquisitions.
The Group's financial results benefited from a good performance from SSE Thermal, which includes flexible gas-fired power stations and gas storage facilities. SSE Thermal has approximately 40% of the UK's onshore underground gas storage capacity which has proven its value to the system providing vital security of supply and flexibility in more volatile market conditions after a number of years of weaker returns.
In the first six months of 22/23, SSE Thermal's flexible generation fleet provided much-needed capacity during periods of high demand and low wind, supporting energy system operators in the UK and Ireland.
The period also saw the acquisition, with our joint venture partner Equinor, of Triton Power. This adds to our pipeline of opportunities in emerging carbon capture and hydrogen storage technologies.
"We have delivered a good strategic and financial performance reflecting the strength of our business model. This has enabled us to invest far more than we earn – building and operating the clean homegrown energy infrastructure that will provide a sustainable solution to the current energy crisis."

Alistair Phillips-Davies, Chief Executive of SSE plc
Alistair added: "By SSE's own estimates, if the system investment required to meet 2030 targets had been delivered by 2022, around £30bn would have been saved in GB expenditure on gas this year.
"We therefore know cheaper, cleaner and more secure energy is coming, it just needs to be built and SSE is building at pace. With a supportive government policy environment, SSE alone could invest more than £24bn in Great Britain by the end of this decade. We therefore welcome the Prime Minister's commitment at COP27 to go faster in deploying clean energy infrastructure.

"This will not only support the creation of tens of thousands of good jobs, underpinning sustainable growth in communities across Great Britain. But it will also deliver greater financial security to families and improved energy security for everyone."