Back to overview
SSE announces plans to invest up to £40bn in low-carbon energy infrastructure24 May 2023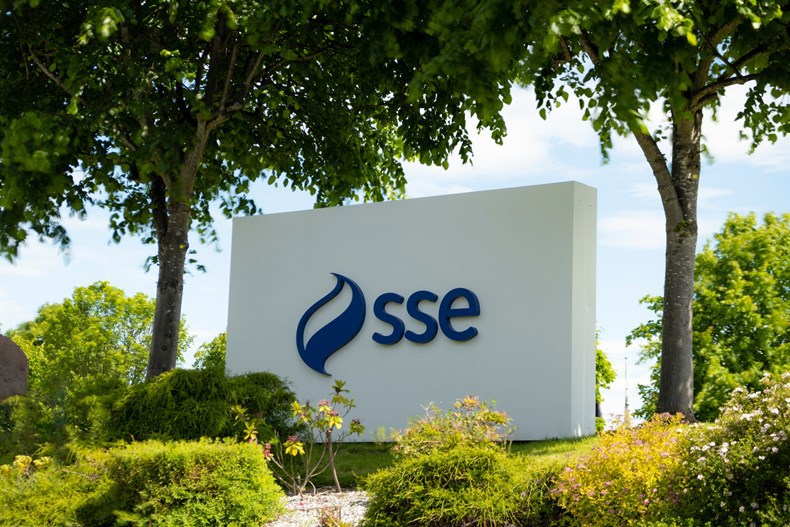 SSE plc has today laid out plans that could see it invest up to £40bn in the next decade, helping to deliver cleaner, more secure and more affordable energy.  

The record-breaking investment programme will see the company ramp up its deployment of renewable energy, the vital network infrastructure to connect and transport it around the UK, and the flexible power sources to back it up when the wind isn't blowing and the sun isn't shining. In doing so, it will be creating more than 1,000 new green jobs every year. 
 
The plan comes as SSE publishes its financial results for full-year 2022/23, reporting a record investment of £2.8bn for the year. 
This was supported by a strong performance from SSE Thermal, which reported an adjusted operating profit before tax of £1.24bn. Comprising the company's Thermal Generation and Gas Storage businesses, SSE has continued to invest in optimising these assets despite challenging financial performance in recent years, and the market is now recognising the value they provide to an energy system in transition.
In addition to the strong performance of its flexible power generation fleet and gas storage assets, the increase in SSE Thermal's adjusted operating profit also reflects additional capacity in the year from Triton Power, which was acquired on 1 September 2022. 
The 2022/23 financial year also saw the commissioning of Keadby 2 Power Station, the most efficient plant of its type in the UK and Europe, and continued progress on SSE Thermal's low-carbon ambitions in the UK and Ireland. The company continues to progress carbon capture projects at Peterhead and Keadby in collaboration with Equinor, with Keadby 3 becoming the first power CCS project in the UK to receive planning consent.
In recognition of the central role of hydrogen in reaching net zero, 2022/23 saw SSE Thermal enter development on Aldbrough Hydrogen Pathfinder, a first-of-a-kind project which would unite hydrogen production, storage and power generation. In March, the project progressed in the UK Government's Net Zero Hydrogen Fund. SSE Thermal continues to develop further hydrogen projects, including potential hydrogen blending at Keadby 2 and Saltend Power Station as well as large scale hydrogen storage at Aldbrough.
In Ireland, it secured long-term capacity contracts for new power stations at Tarbert and Platin which would run on sustainable biofuels – specifically Hydrotreated Vegetable Oil – with the potential to convert to hydrogen in the future.
Alistair Phillips Davies, Chief Executive of SSE plc, said: 
"The results that we have reported today represent profit with a purpose. They enable us to deliver record investment – far in excess of our earnings – in vital low-carbon energy infrastructure. They are also testament to the strength of our balanced business mix and net zero-aligned strategy, which sees us investing in the solutions to the energy crisis.
"This is a massive commitment to the UK and, at around £10m every single day, amounts to one of the largest clean energy investment programmes this country has ever seen – helping create and support thousands of new jobs and powering green growth from Shetland to the Isle of Wight."

Alistair Phillips-Davies, Chief Executive of SSE
Alistair added: "It is underpinned by supportive, long-term policy targets as the UK looks to consolidate its position as a world leader in clean energy technologies. Meeting these targets will require a massive step up in the pace of delivery on the ground and we are look forward to working with policymakers to make this happen. The sooner we can get projects built the quicker we can deliver the cheaper, cleaner and more secure homegrown energy system we all want to see."
Commenting on the record investment programme, Chancellor of the Exchequer, Jeremy Hunt, said: 
 
"Investment in Britain's electricity infrastructure system is key to securing our energy supply as we transition to cheap, clean, home-grown renewables. Today's commitment from SSE is a further vote of confidence in the British economy. 
 
"We have the second-largest offshore wind capacity in the world, with renewables providing 40 per cent of our electricity, and investment like this ensures long-term energy security, lower bills and thousands of jobs in our industrial heartlands."