Join SSE Thermal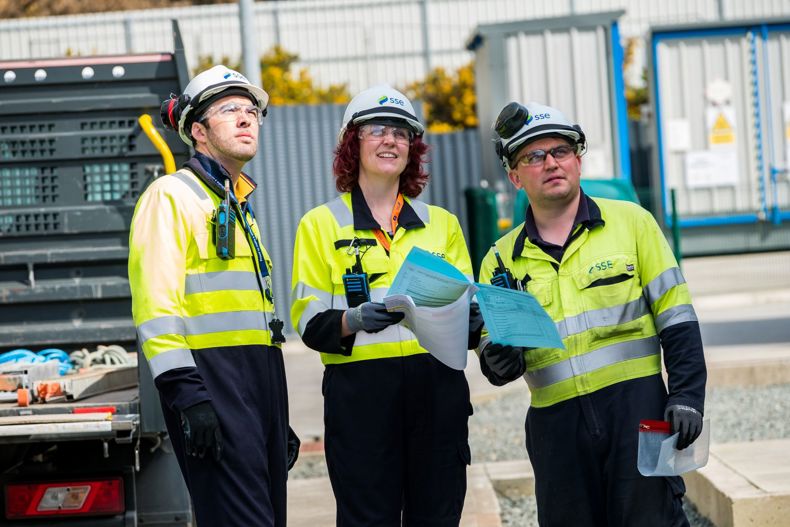 SSE Thermal is on a mission to deliver the flexible energy needed today while powering the transition to net zero. Our 600+ direct employees play a crucial role in keeping the lights on across the UK and Ireland and we're rising to the low-carbon challenge with our teams at the cutting edge of vital technologies like carbon capture and hydrogen.
"With an inclusive and collaborative approach, we have a relentless focus on high performance and getting the job done together as a team. We pride ourselves on our integrity, our grit and we relish the role we play in the "tricky" business of bringing together the need for flexible power with the drive for net zero across the UK and Ireland."

Catherine Raw

Managing Director, SSE Thermal
One of our core strategic aims is to embrace an innovative and inclusive culture to build talented and high-performing teams.
Ensuring we have an inclusive and diverse business isn't only the right and fair thing to do, it also ensures that we're getting a range of different views and opinions and unlocking potential for new ideas and innovation.
We know that better Diversity brings broader Debate which leads to better Decision-making and ultimately better business Delivery.
As the world looks to take action on climate change, SSE Thermal needs to establish itself as an industry leader, and to do so, we need the right people in the right roles with the right skills.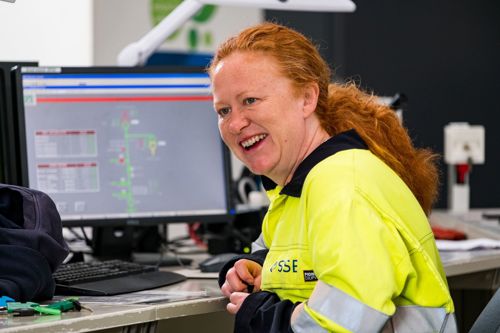 Planner/Scheduler, Great Island Power Station
"In SSE Thermal, we care about each other and the wider community and we are committed to keeping everyone safe. That is why every day, and especially in times of crisis, our employees go above and beyond the call of duty in order to keep generating electricity."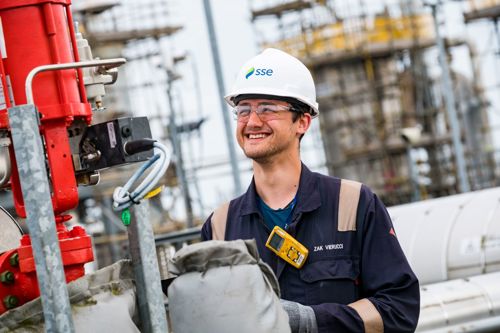 C&I Technician, Aldbrough Gas Storage
"It gives me pride in my work knowing that it is contributing to sustaining company values I believe in. My managers and colleagues give me the flexibility and support I need to achieve my goals. My work continuously allows me to push myself and set new goals for the future."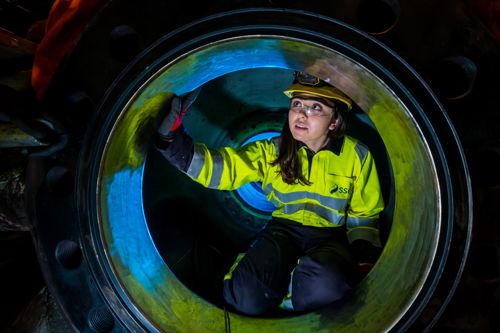 Graduate Engineer
"The breadth of knowledge and years of experience in SSE Thermal makes it a great place to learn and develop as a young engineer. There is a strong sense of teamwork throughout the business, and everyone you work alongside makes time to help and takes a real interest in your development."
Early Careers
Whether you're preparing to leave school, recently graduated or currently in the workplace and looking for a new direction, our schemes offer a solid grounding for excellent career progression, there are a variety of options, all designed to bring out the best in people.
To reach net zero by 2050, we're looking for people who can bring big ideas, new skills and innovative thinking to help us build a world that's more sustainable and inclusive for you, your family, the community you live in and for generations to come.
So join us on our journey to net zero.  Help us power change.