Our 2030 goals
The SSE Group has set four fundamental goals for 2030 focused on addressing the challenge of climate change and supporting the transition to a net zero future in the UK and Ireland.
These goals, which are linked to the UN's global goals for sustainable development (the SDGs), put environmental, economic, and social sustainability at the heart of our business strategy.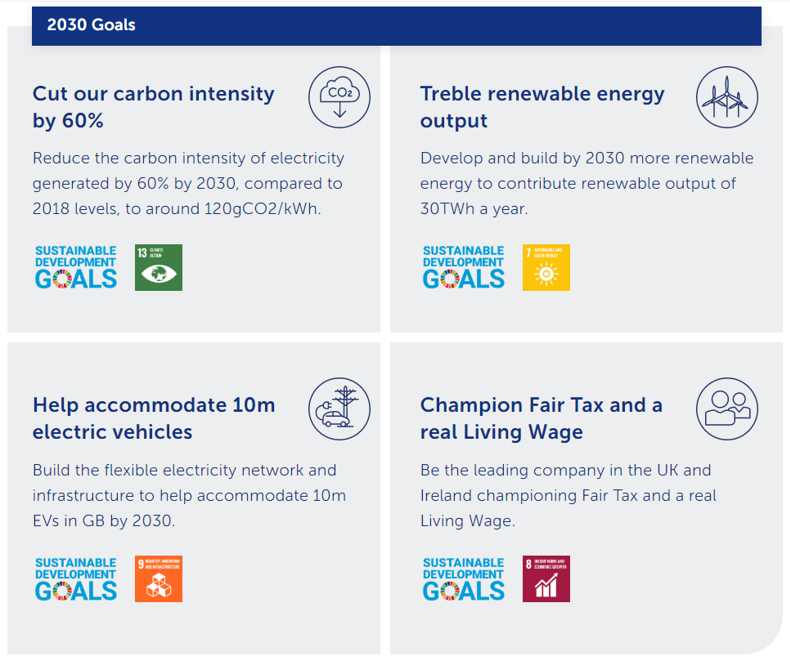 In SSE Thermal, we'll help deliver on these goals by reducing the carbon intensity of our energy generation, complementing the growth of renewables with flexible thermal assets, and championing the Just Transition.
This will help us achieve our vision of becoming the leading provider of flexible thermal energy in a net zero world.