Aldbrough Gas Storage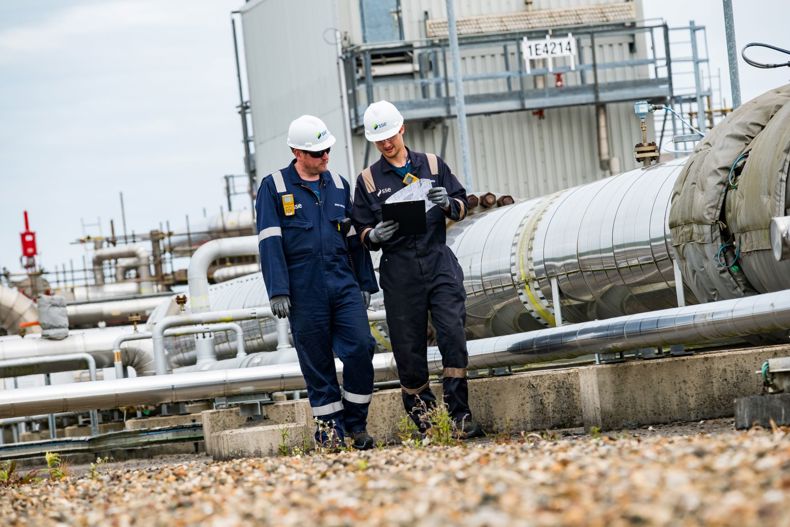 The Aldbrough Gas Storage facility, in East Yorkshire, officially opened in June 2011. The last of the nine caverns entered commercial operation in November 2012.
The facility, which is a joint venture between SSE Thermal (66%) and Equinor, has the capacity to store around 282 million cubic metres (mcm) of gas.
SSE Thermal and Equinor have consent to increase the storage capacity at the Aldbrough site (Aldbrough Phase 2) and during the last couple of years have been working to involve the local community where appropriate to refine aspects of this project, which has not been progressed to date due to market conditions.
Aldbrough Hydrogen Storage
In July 2021, SSE Thermal and Equinor announced plans to develop one of the world's largest hydrogen storage facilities at the Aldbrough site. The facility could be storing low-carbon hydrogen as early as 2028.
With an initial expected capacity of at least 320GWh, Aldbrough Hydrogen Storage would be significantly larger than any hydrogen storage facility in operation in the world today. The Aldbrough site is ideally located to store the low-carbon hydrogen set to be produced and used in the Humber region.
You can find out more about the Aldbrough Hydrogen Storage here.
Contact us
Rachel Fox
Stakeholder Engagement Manager
[email protected]
07467 652088