Peterhead Carbon Capture Power Station
Powering on for a net zero Scotland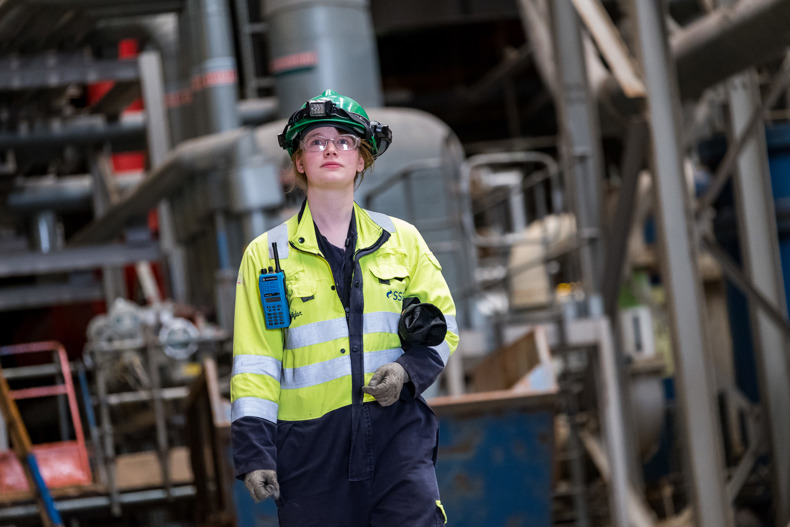 Since 1982, Peterhead Power Station in Aberdeenshire, Scotland, has played a critical role in keeping the lights on for our homes, businesses and communities. As Scotland's only flexible gas-fired power station, Peterhead provides essential flexibility to the electricity system, complementing intermittent renewable generation and ensuring security of supply.
Now, as we transition to a cleaner energy future, SSE Thermal and Equinor are exploring opportunities for decarbonised power generation at Peterhead, developing plans for a new power station at the site equipped with carbon capture technology.
Situated on Scotland's east coast, the Peterhead site in Aberdeenshire is ideally placed for carbon capture technology, with access to essential CO2 transport and storage infrastructure being developed through the Scottish Cluster. The Acorn CO2 Storage Site, which will be used by the Scottish Cluster to safely store CO2, is located about 100km offshore in rock formations deep below the North Sea. The UK Government launched an expedited Track 2 process, which Acorn is part of, in March and we expect a further update in 2023.
Read our Powering The Next Generation report
| | |
| --- | --- |
| Our Peterhead Carbon Capture Power Station socioeconomic report, published in April 2022, highlights the potential local, regional, and national benefits of the Peterhead Carbon Capture Power Station project. Also known as Peterhead 2, the project would be the first of its kind in Scotland and is designed to accelerate the UK's journey to net zero, while ensuring a just transition for workers and communities. | |
What is carbon capture and storage?
Carbon capture and storage (CCS) is a technology that can capture at least 90% of the carbon dioxide emissions produced from the use of fossil fuels in electricity generation and industrial processes, preventing the carbon dioxide from entering the atmosphere.
The CCS chain consists of three parts; capturing the carbon dioxide, transporting the carbon dioxide, and securely storing the carbon dioxide emissions underground, in depleted oil and gas fields or deep saline aquifer formations.
Section 36 Application
We have now submitted our Section 36 Application to the Energy Consents Unit (ECU).
Please find documentation relating to the application below.
Other Documents
All documents comprising the Section 36 Application can be found here.
Consultations
Contact us
Karen Watt
Community Liaison Officer
+44 7881 545817