The future of flexible generation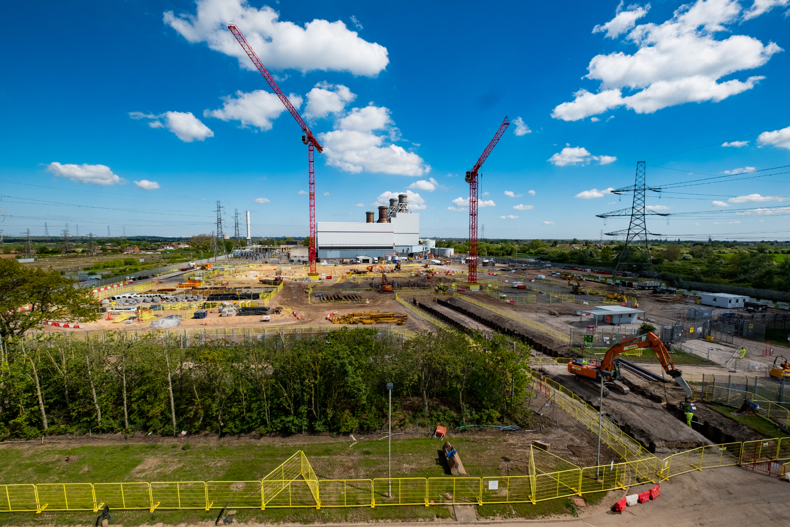 With the UN's 2020 Climate Change Conference, or COP26, taking place in the UK later this year, it's heartening to see an increasing commitment to decarbonisation across our industry, and further afield.
We know our target – the UK has pledged to achieve net zero carbon emissions by 2050. The question is: how do we get there?
Of course, renewable energy has to be at the core of the transition. SSE is already the leading renewable generator across the UK and Ireland, and we have committed to trebling our output by 2030.
At the same time, it's crucial that the journey to net zero is a secure and stable transition. As we increase the amount of intermittent renewable energy on the system, we know we'll require other forms of generation to respond to market changes and ensure security of supply.
That's where SSE Thermal comes in. We believe flexible and efficient gas-fired generation will continue to play a critical role in the transition to net zero, providing reliable back-up power and complementing renewables. When it comes to new developments, gas-fired generation is more cost-effective, more flexible, and quicker to deliver than nuclear, the most obvious alternative.
So how do we keep this flexible and reliable capacity on the system while reducing its carbon footprint?
Well we're already taking steps in the right direction. Next month will see the closure of our last coal-fired power station, removing the heaviest-polluting fuel from our portfolio. This capacity is being displaced by cutting-edge assets like our Keadby 2 CCGT in North Lincolnshire, which we expect to be the cleanest and most efficient gas-fired power station in Europe when completed.
But we need to go further. We need to find ways to fully decarbonise our gas-fired assets to ensure they're fit for the future. That's why we're exploring exciting opportunities in carbon capture, usage and storage (CCUS) and hydrogen technology, which we believe will allow flexible power stations to continue providing large-scale generation in a net zero world.
We're already looking at the potential to develop new projects where we can deploy these emerging technologies, with options at several of our existing sites. There is clearly a lot of work ahead to turn this potential into reality, but for our part, the will is certainly there.

We want to work with government, regulators, industry partners and other stakeholders to create the right policy framework to accelerate the development of both CCUS and hydrogen. We will not build any further gas-fired power stations unless they have a clear route to decarbonisation.
We've seen the UK take the lead in offshore wind and make major progress on its climate action targets as a result. We now need to take the lead on these technologies too, ensuring we're doing everything we can, as quickly as possible, to meet our net zero goals. That's how we'll build a better world of energy for generations to come.
For more about SSE Thermal, please click here.
Stephen Wheeler is Managing Director of SSE Thermal, with responsibility for the company's Flexible Generation, Energy-from-Waste, and Energy Storage assets across the UK and Ireland.