SSE welcomes new Aurora hydrogen report and its potential to complement CCS technologies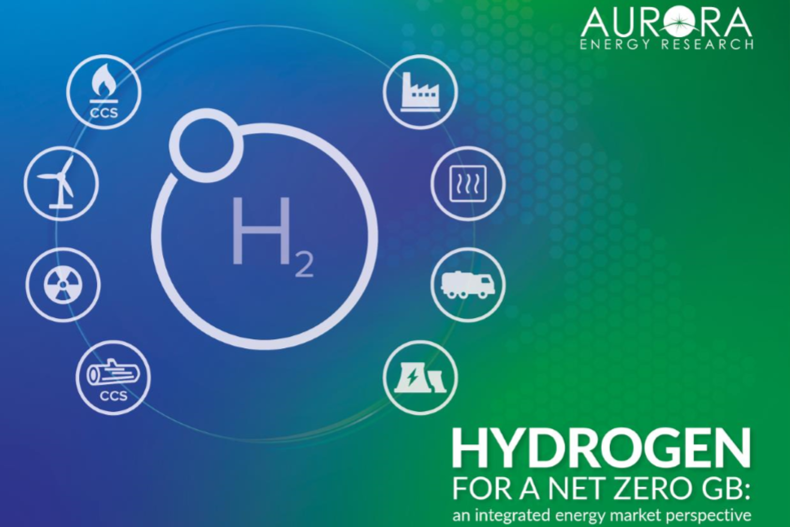 SSE welcomes the publication of the Hydrogen for a Net Zero GB report by Aurora Energy Research today, which examines the role hydrogen could play in the transition to a net zero future.
It delves into how both 'blue hydrogen', which relies on carbon capture and storage (CCS), and 'green hydrogen', which is produced using renewable electricity, could interact with the electricity system. While green hydrogen is expected to become increasingly competitive over time and will play a growing role in integrating renewables, the report is clear that the UK's access to strategic CO2 storage locations gives it a comparative advantage on blue hydrogen and CCS in the nearer-term.
This is consistent with SSE's view that carbon capture technologies will play a crucial role in meeting net zero, and that action is needed to deliver projects urgently which can in turn unlock hydrogen as a resource to decarbonise the wider economy.
The report highlights "low-regret options" such as stimulating hydrogen and CCS demand in industrial sectors, which could support the development of low-carbon 'clusters' in regions across the UK. This includes the Humber, where SSE is already partnering with other leading companies to transform the region into the world's first zero-carbon cluster by 2040. Low-carbon thermal power stations will play an important role in driving the development of CCS and hydrogen infrastructure in these regions.
Martin Pibworth, Energy Director, SSE plc, said:
"We welcome this report published by Aurora Energy Research today, which adds to our understanding of the role hydrogen could play alongside electrification in achieving a net zero energy system in the coming years.
"In SSE, as well as leading in renewable energy and electricity networks, we're actively exploring ways to decarbonise our flexible thermal generation using CCS or hydrogen solutions. Crucially, the CCS infrastructure supported by low-carbon thermal power stations can also help decarbonise major industrial activity, which will be essential in the UK's transition to net zero. CCS is ready to go now, but green hydrogen should not be too far behind.
"We're advocating for the development of at least five low-carbon 'clusters' across the country by 2030, utilising shared CCS and hydrogen infrastructure to decarbonise both conventional electricity generation and heavy industry. As outlined in our recently published Greenprint document, we believe this could help spur a clean industrial revolution in the years ahead, stimulating billions in regional investment and creating and safeguarding thousands of high-quality jobs."