Humber Cluster Plan can pave the way for UK's first net-zero region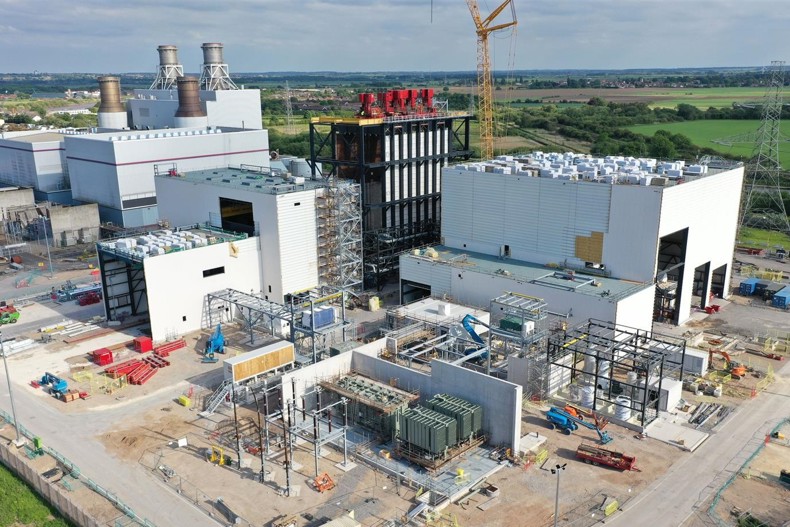 SSE Thermal is working with the Humber Local Enterprise Partnership (LEP), membership organisation CATCH, and seven other major businesses, to develop a comprehensive plan for the decarbonisation of the Humber region.
The Humber Cluster Plan will illustrate how the Humber region can achieve net-zero carbon emissions by 2040, potentially making it the first industrial cluster in the world to do so.
The organisations have submitted a joint funding proposal for the plan to Innovate UK as part of the UK Government's Industrial Decarbonisation Challenge Fund scheme. If successful, the plan will act as a roadmap for the large-scale decarbonisation of the Humber, prioritising near-term deliverable investments, and mapping out how carbon capture and storage (CCS) and hydrogen infrastructure can be scaled up over time.
The Humber is the UK's most carbon-intensive region and also one of the most vulnerable to climate change due to flood risk. It is also home to major industrial activity, meaning the decarbonisation of the region will help support thousands of jobs as the UK transitions to a net-zero economy in the decades ahead.
The eight companies involved in this funding bid - SSE Thermal, Equinor, Drax, National Grid Ventures, Centrica, VPI Immingham, British Steel and Phillips 66 – represent strategically-important sectors in the region, including refining, steel and energy.
SSE Thermal is aiming to develop a major clean power hub in the Humber region at Keadby, North Lincolnshire, utilising emerging carbon capture and storage (CCS) and hydrogen solutions. The company is already constructing the 840MW Keadby 2, which will become the UK's cleanest and most-efficient gas-fired power station when completed in 2022. In addition, it is currently developing a 900MW low-carbon power station at the site, known as Keadby 3, which could become the UK's first decarbonised CCGT power station by the mid-2020s.
A decision on the funding bid is expected in autumn 2020, with the project set to begin in January.  There are separate phase two bids for the first deployment projects due to be submitted in October.
Stephen Wheeler, Managing Director of SSE Thermal, said:
"We know the Humber has the potential to lead the way in the UK's transition to net-zero, and it's crucial that we're working across the various industries in the region to turn this vision into a reality. We need a coordinated and comprehensive plan to deliver large-scale decarbonisation, which in turn will safeguard and create local jobs, and open up new growth opportunities for the region.
"In SSE Thermal, we are working to create a clean power hub at Keadby, which would deliver huge investment and hundreds of jobs in the coming years, as well as acting as a key anchor for the wider decarbonisation of the region."