Back to overview
Construction to begin at Slough Multifuel in early 202108 Dec 2020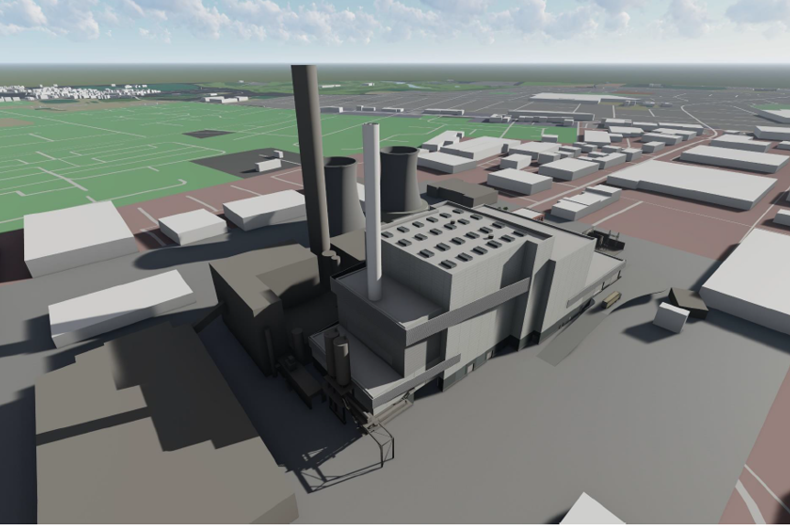 SSE Thermal and Copenhagen Infrastructure Partners (CIP) have reached a significant milestone in the Slough Multifuel project, with energy-from-waste specialist Hitachi Zosen Inova (HZI) given 'notice to proceed' with the construction phase.
In April, SSE Thermal sold a 50% stake in the project to CIP and the project has since been developed as a 50:50 joint venture. The project, located on the Slough Trading Estate in Berkshire, is set to enter construction in early 2021 following the completion of the ongoing enabling works at the site by the end of this year.
The energy-from-waste facility is expected to be fully operational by 2024, with a total investment of around £400m between SSE Thermal and CIP. Once complete, it will have an electricity generation capacity of 49.9MW and will be capable of processing approximately 480,000 tonnes of waste-derived fuels annually.
Stephen Wheeler, Managing Director of SSE Thermal, said: "We're delighted to have reached this milestone in the Slough Multifuel project, alongside our partners in CIP, and we're now looking forward to the construction phase beginning in the new year. When completed, Slough Multifuel will play a key role in the UK's sustainable waste management, diverting thousands of tonnes of waste away from landfill, and instead converting it into a valuable source of energy."
Christina Grumstrup Sørensen, Senior Partner at CIP, said: "CIP is very pleased to have reached this important project milestone in close collaboration and partnership with SSE Thermal. We are excited to take Slough Multifuel into the construction phase to deliver a state-of-the-art waste management facility providing a sustainable alternative to landfill converting thousands of tonnes of waste into energy. The past nine months of project development have illustrated the strength of the joint venture between CIP and SSE Thermal. CIP looks forward to continuing this partnership creating value for society, the local community and our investors."
SSE also owns the existing Slough Heat and Power Plant on the Slough Trading Estate, which continues to supply energy, water and heat to local customers.