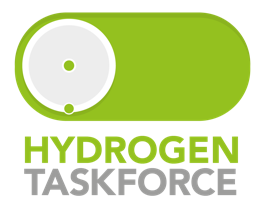 SSE Thermal has joined the Hydrogen Taskforce, a coalition of organisations aiming to secure the role of hydrogen in the UK's future energy mix.
In line with its commitment to a net-zero future, SSE Thermal has a key focus on the production, usage and storage of hydrogen to decarbonise its gas-fired generation, as well as wider industrial activity. The business is currently working with partners in the Humber, North East Scotland, and the Isle of Grain on projects to decarbonise industrial regions through shared carbon capture and hydrogen infrastructure.
The Hydrogen Taskforce is committed to working with Government to develop support for the infrastructure and delivery frameworks that will allow hydrogen to play a significant role in the UK delivering on its net-zero ambitions, while supporting regional growth.
The Taskforce is currently working closely with key stakeholders to ensure the forthcoming Hydrogen Strategy, which will set out the trajectory for hydrogen in the UK, is reflective of the ambition of industry.
Stephen Wheeler, Managing Director of SSE Thermal, said:
"We're pleased to be joining the Hydrogen Taskforce at a crucial and exciting time for the sector, as we look forward to the publication of the UK's Hydrogen Strategy. In SSE Thermal, we have a keen interest in the role hydrogen production, usage and storage will play in decarbonising power generation, heavy industry and other key sectors. We're looking forward to working with the other organisations on the Taskforce as we develop the solutions needed to support the UK's transition to a net-zero future."
Gareth Morrell, Co-lead on the Hydrogen Taskforce, added:
"The Hydrogen Taskforce is unique in that its membership covers the breadth of the UK hydrogen value chain and has led to it being positioned as a trusted advisor to the Government on this sector. As a key player in hydrogen and power generation, SSE Thermal joining the Taskforce will add its significant experience and expertise to the Taskforce's work engaging with the UK Government, which is currently devising a UK Hydrogen Strategy and seeking the Taskforce's analysis on how to ensure that clean hydrogen remains front and centre of the UK's drive towards Net Zero by 2050."
As well as SSE Thermal, the Hydrogen Taskforce includes: Arup, Baker McKenzie, Baxi, BOC, BNP Paribas and Arval, BP, Cadent, DBD, ITM Power, Johnson Matthey, Northern Gas Networks, Ørsted, SGN, Shell and Storengy.
Find out more at www.hydrogentaskforce.co.uk