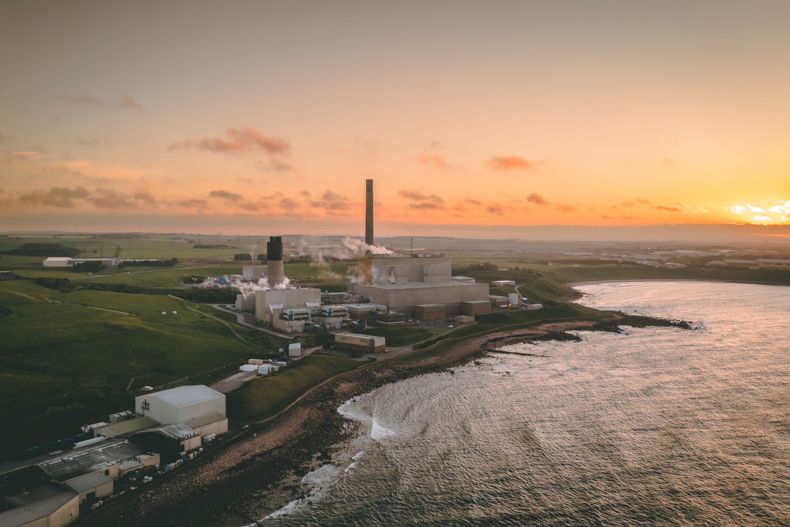 The provisional results of the latest T-4 capacity auction in Great Britain were published on Tuesday 21 February, with a total of 43,000MW in capacity contracts awarded to capacity market units at an auction clearing price of £63/kW.
SSE Thermal has provisionally secured contracts for 3,413MW of de-rated* electricity generation capacity for the 12 months from 1 October 2026 to 30 September 2027.
This includes its Peterhead (1,088MW), Marchwood (840MW), Keadby 1 (726MW) and Medway (671MW) gas-fired power stations, as well as its smaller embedded plants at Burghfield (45MW) and Chickerell (45MW).
In addition, Triton Power, which is jointly owned by SSE Thermal and Equinor, received contracts for its Saltend Power Station (1,100MW) and Indian Queens Power Station (133MW).
SSE Renewables has also secured provisional contracts for nearly 906MW of de-rated* Hydro-electricity generation and Pumped Storage capacity for the same delivery year, 2026/27. This capacity will be delivered via a total of 26 units across 13 SSE Renewables-owned and operated Hydro and Pumped Storage sites. This includes the company's Sloy scheme (143MW), which is the largest conventional Hydro-electric power station in the UK, as well as Pumped Storage capacity at Foyers (290MW).
Catherine Raw, Managing Director of SSE Thermal said: "Our flexible power stations play a vital role in backing up renewables and keeping the lights on across the UK. We're pleased to have provisionally secured these contracts for 2026/27, which allows these stations to continue to support security of supply while we push ahead with plans for the next generation of decarbonised flexible assets.
"We continue to bring forward our carbon capture projects at Peterhead and Keadby, with the latter recently becoming the first power CCS project in the UK to receive development consent. And this year, we expect to see further progress as the UK Government accelerates the deployment of low-carbon technologies as part of its net zero strategy."
The provisional results are subject to confirmation by the Secretary of State for Energy Security and Net Zero (ESNZ)
*A de-rating factor is applied to all capacity according to rules set by the UK Government.
**Seabank Power Station, in which SSE holds a 50% stake, also secured a contract in this auction for 1,149MW of de-rated capacity but due to its tolling arrangement SSE is not directly exposed to this income. The tolling arrangement for Marchwood, in which SSE holds a 50% stake, means SSE receives 100% of economic benefit from capacity contract.