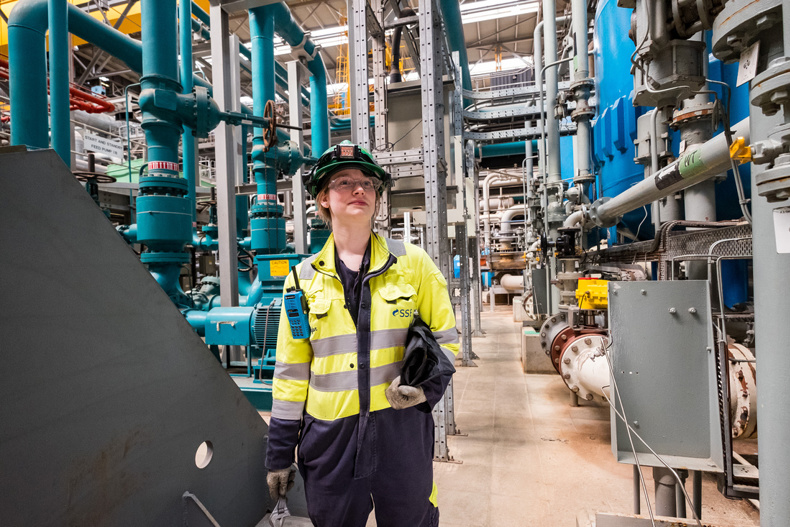 To get to a renewables-led net zero power system by 2035, we are going to need low carbon flexible generation to balance the system and provide necessary back-up. Carbon capture and storage (CCS) is one of the ways of enabling this.
We've seen significant progress this year towards making CCS a reality.  In March, the Government announced £20bn in funding to unlock investment in CCS in Teesside and the northwest of England. More recently, it named the Scottish Cluster and Viking, in the Humber, as the next two industrial regions where carbon capture technology will be deployed.
This week, the UK Government published its response to the call for evidence on the future policy framework for the delivery of power CCS. With power CCS projects being developed at our Peterhead site in Aberdeenshire, our Keadby site in North Lincolnshire, and elsewhere in the country, we have been engaging closely with the Department for Energy Security and Net Zero to help shape the policy frameworks needed to stimulate investment.
The response from Government was hugely encouraging, illustrating where action is needed to move from where we are today to where we must be by the end of the decade. It was particularly reassuring to see clear recognition from Government on the need for clarity of ambition and on providing the market with the confidence it needs to continue investing in CCS projects, so they can be delivered in the timeframes the UK needs. We hope to see more on this as a CCS vision for the UK is launched later this year.
Securing value for money for the UK needs to be at the heart of net zero delivery, so it is right to develop a competitive allocation process for power CCS projects in the longer term. Value can also be delivered through a homegrown supply chain, maximising social and economic benefits. As an industry, we have signed up to the CCUS Supply Chain Strategy that has the potential to safeguard 77,000 existing jobs in heavy industries such as steel and cement, while creating 70,000 new jobs in the green economy. To deliver on this, we need a clear timetable for allocation of government support and flexibility in negotiations to help secure higher UK content.
But we need greater pace and ambition. We know that achieving a net zero power system will require significant amounts of low-carbon flexible power, which can be turned on when the wind isn't blowing and the sun isn't shining. Around 30GW of large-scale gas-fired power stations provide flexibility services that the grid needs today. As this ageing fleet retires, it will need to be replaced with low-carbon alternatives.
Power CCS is one of the technologies that can fill this gap, generating low-carbon electricity by capturing and safely storing the carbon emissions, instead of releasing them into the atmosphere.  Research carried out by LCP Delta on our behalf has highlighted that at least 7GW of power CCS projects, equating to around 10 new power stations, will be needed by 2030 to maintain a pathway to net zero, with additional projects beyond this into the 2030s.  These projects not only let us meet the UK's decarbonisation targets, but deliver investment in our industrial regions, support local jobs and strengthen the UK economy.
As we build a new industry, it's imperative we work together. It's clear that Government has identified what needs to happen next – but please, let's get on and do it.