Back to overview
UK Government advances SSE Thermal's green hydrogen project16 Aug 2023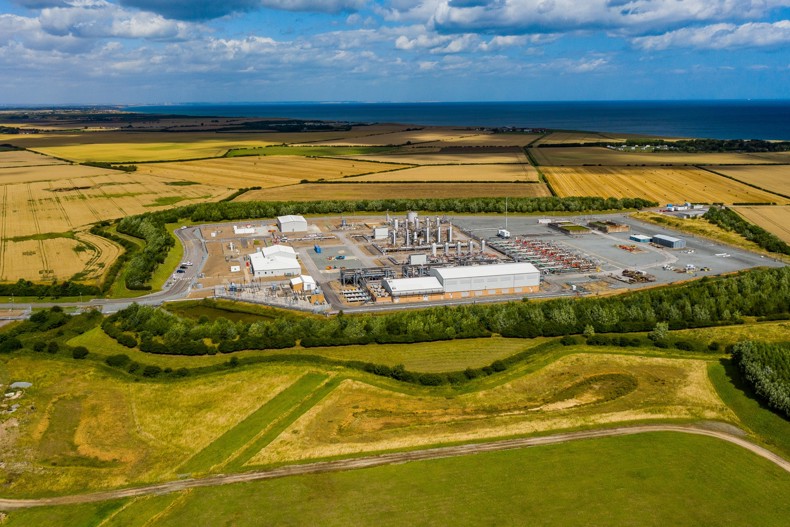 SSE Thermal's Aldbrough Hydrogen Pathfinder project has been selected by UK Government to progress to negotiations as part of its Net Zero Hydrogen Fund.
The green hydrogen project, located in the Humber, aims to demonstrate the interactions between hydrogen production, storage and power generation. Pathfinder could be operational by the middle of the decade and serve an important part in proving the role flexible hydrogen power can play in the UK's net zero journey.
Having undertaken due diligence over recent months, the UK Government has confirmed it will enter into negotiations with SSE Thermal to provide support for Pathfinder, signifying the next step towards deployment of the .
The Net Zero Hydrogen Fund aims to back the development and deployment of new low-carbon hydrogen production to de-risk investment and reduce lifetime costs.
Aldbrough Hydrogen Pathfinder would utilise green power sourced from grid through Renewable PPAs when supply is plentiful, in compliance with the Low Carbon Hydrogen Standard. Hydrogen would then be produced via a 35MW electrolyser and stored in a converted salt cavern before being used in a 100% hydrogen-fired open-cycle gas turbine, exporting flexible green power back to grid at times of system need.
SSE Thermal aims to produce hydrogen and start filling the cavern by 2025, subject to planning consents and reaching a final investment decision later this year. The project is based at SSE Thermal and Equinor's existing Aldbrough Gas Storage site on the East Yorkshire Coast.
Underlining the maturity of the project, Siemens Energy and Black & Veatch are already delivering the Front End Engineering and Design programme.
Catherine Raw, Managing Director of SSE Thermal, said: 
"Low-carbon hydrogen can be an essential element in getting the UK to net zero, as well as significantly boosting our energy security by maximising our ability to harness homegrown renewables. But to deliver on its potential, we need to move quickly to prove the role it can play and our Pathfinder project aims to do just that. In combining hydrogen production, storage and power generation, we can show how these individual aspects of the value chain interact and use the learnings to build a thriving hydrogen economy."
In 2021, SSE Thermal and Equinor announced plans for one of the world's largest hydrogen storage facilities at Aldbrough. The planned Aldbrough Hydrogen Storage facility would have an initial expected capacity of at least 320 Gigawatt hours (GWh) supporting the growth of hydrogen in the Humber.
In addition, SSE Thermal and Equinor are developing Keadby Hydrogen Power Station, which could be the world's first major 100% hydrogen-fired power station, with The two companies are also exploring hydrogen blending opportunities at the jointly owned Saltend Power Station, while SSE Thermal is doing so at its Keadby 2 Power Station.