Back to overview
BLOG: Labour's laudable 2030 clean power target is a destination in need of a roadmap
08 Nov 2023
Decarbonising the UK's power sector is the vital and necessary first step on our journey to net zero by 2050. Getting there will require a mammoth undertaking with a need to deliver decades worth of energy evolution in just a few short years.
The current administration has set a target of delivering a net zero power system by 2035 – something which Chris Skidmore MP, who led the Government's Independent Review of Net Zero, has said is "the greatest infrastructure challenge of the past 50 years, if not post war".
Labour's ambition is even bolder still, with a determination to have a clean power system by 2030.
The positive is that regardless of who forms the next government, there is a stated will to decarbonise power. And for all the talk of political schisms when it comes to net zero, there was consensus at the recent party conferences on the need to invest more in offshore wind and to transform our networks infrastructure – focal points of SSE's £40bn investment programme for the next decade.
But ambition is one thing. To actually deliver what is required needs a clear roadmap backed up by policy, pace and action.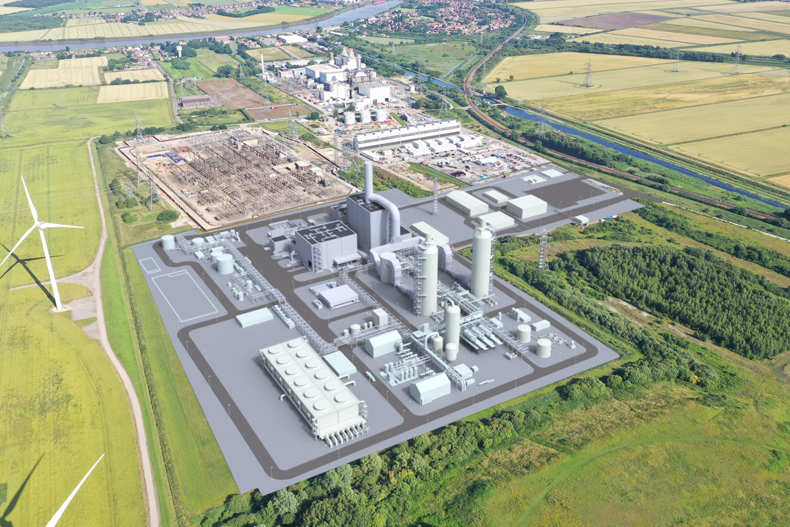 "...we are lagging when it comes to deployment of the flexible power needed to back up renewables when the wind doesn't blow and the sun doesn't shine. This is an utterly crucial and yet often ignored part of the net zero jigsaw."

Catherine Raw, SSE Thermal managing director
And the brutal reality is that unless there is a significant acceleration in delivery of low-carbon power, then it is hard to see how 2035 can be delivered, never mind 2030.
The recent AR5 auction result, which yielded no new contracts for offshore wind, highlights the issues we face and Government will need to move quickly to ensure that the next two CfD auction rounds are much more successful if 2030 offshore targets are to be met. It also highlights the importance of accelerating infrastructure delivery across a range of technologies to ensure our energy security, and we are lagging when it comes to deployment of the flexible power needed to back up renewables when the wind doesn't blow and the sun doesn't shine. This is an utterly crucial and yet often ignored part of the net zero jigsaw.
Today, we rely on unabated gas plants to play that role and ensure the lights are kept on. That need for flexible backup will only grow as more renewables comes onto the system as baseload coal, ageing nuclear, as well as ageing gas retire. But, of course, it needs to be low-carbon in its own right if we're to reach a net zero power system.
The Central scenario put forward by the Climate Change Committee shows around 17GW of dispatchable low-carbon capacity will be needed on the system by 2035. The Department for Energy Security and Net Zero's own analysis suggests we'll need around 10GW of power CCS by 2035.
As it stands, however, no company has been able to take a Final Investment Decision on a power station equipped with carbon capture technology. Indeed, only one such project is even in negotiations with Government.
SSE's commissioned analysis by LCP estimates we'd require around 7-11GW by 2030 to come close to Labour's clean power system target. That is why technologies like carbon capture and hydrogen, along with electricity storage including pumped hydro, will be so important to the energy transition.
Taking this one step further, we need to deliver in the region of 10-14 power CCS projects this decade alone and at the current pace that simply won't be achieved. Not only that but we need the CO2 infrastructure to be established which will transport the CO2 to the stores, which also need to be sufficiently matured. As an example, our proposed Keadby 3 Carbon Capture Power Station – the only power CCS project in the UK with planning consent – cannot proceed until we have clarity on when vital pipelines will be built in the Humber.
It is a similar story with hydrogen, with the fuel having clear potential in the power sector but lacking a solid policy framework or infrastructure position. The recently published National Infrastructure Assessment made that clear, calling for a range of actions including establishing hydrogen to power business models by 2024, deploying multiple large-scale hydrogen and power CCS plants by 2030 and establishing a minimum of 8TWh of large-scale hydrogen storage by 2035.
So on one hand we can see what needs to be delivered. And, on the other, we have ageing plant coming off the system across the decade, creating a growing capacity gap – with the current market signal being to build more unabated plant.
If we're to avoid carbon lock in for another generation and meet the challenge of a net zero power system, then now is the time for Labour to engage with industry on their vision for how it can be achieved by 2030. A roadmap setting out what technologies it sees being part of the mix – and at what scale – will help to focus minds and provide the best possible chance for success. Not to mention grid, planning, public sentiment and supporting infrastructure.
Industry stands ready to deliver, whether the target is 2035 or 2030. But we need to be given the roadmap if we're to arrive at our destination in time.
This article was first published in PoliticsHome.